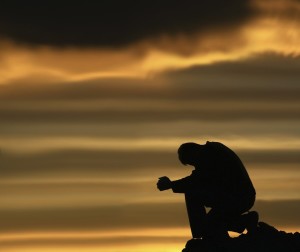 (fine…"For What Are You Waiting." Move along grammar snobs.)

Last Saturday, 12/1, I attended an event hosted by Trinity Wall Street entitled "What Are You Waiting For?

Preparing for Advent."

The retreat was part of Trinity's "Spa for the Soul" series designed to explore "the many varieties of peaceful contemplation engaging heart, imagination, and body in relationship with God."

To be clear, I grew up in a Baptist church (and I'm non-denominational now). Thus, the liturgical calendar—and naturally, the concept of Advent—are (relatively) foreign concepts.

However, the description of the event appealed to me:
God's love is placed in our hearts each Christmas, yet there is a season just before—the season of Advent—that asks us to awkwardly wait.

Expectations have a lot to do with how we experience holy days, and the fruits of waiting—hope, joy, love—are spiritual habits of the heart worth cultivating.

Join us at the start of Advent for a Quiet Day that will offer you support for living into hope this year.
"Living into hope this year."
Amongst others, that phrase really resonated with me.
2012 has been a particularly trying year.

Those trials have necessarily forced me to reexamine all that I thought, believed, and hoped for in many aspects of my life—one of which (and not the least of which) are my career goals.

Full Stop.

Hold that thought.
The key theme of the retreat was "waiting" and the day provided a forum for participants to explore the notion of waiting—not only for what you're waiting but how you're waiting.

Are you waiting patiently?

Expectantly?

Anxiously?

Actively?
The dialogue was rich and provided many nuggets of thoughts/guiding questions:
We need to live in the now and enjoy the journey while not being obsessed with the future or outcomes
Waiting is a spiritual discipline with promised fruits—namely joy and hope
Do you have enough trust in God to wait?
Do you have the capacity to wait?
Waiting is a willingness to listen and be present; to be vulnerable and not wholly in control; to be radically available to God

Radical Availability:…being open to change and being changed; finding true and perfect joy in the wisdom of hope
It was an awesome day; arguably my best, most profitable, contiguous six-hour investment in a minute.

Fast forward four days… to yesterday. December 5th. My birthday!

Birthdays always evoke reflection—a look back on the last year of your life and a look forward to the coming year. What have you accomplished? What haven't you accomplished? What would you still like to accomplish? For real-for real this time?

And there you have it: the one-two punch. Two days of reflection, introspection, goal-setting, and mid-course correction.

Now…bringing it all together (and my moment of truth)…

2012 has not represented a banner year for me. Perhaps because my expectations are too high. Perhaps because I'm impatient. Perhaps because I'm a perfectionist. Perhaps because I'm more focused on the outcome than on the process. Perhaps because I'm lacking faith. Perhaps because…I. Am. Human.

Aren't we all.

2012 may not have been the year you anticipated. Yet, here we are. Weeks away from another new year. Another opportunity to reset. Another opportunity to level-set. Another opportunity to mid-course correct.

And despite all of that, whether you believe it or not, YOU ARE EXACTLY WHERE YOU ARE SUPPOSED TO BE.

If I were to challenge you, I am 100% positive I would find lessons learned, battles won, milestones reached, opportunities granted, and areas of development narrowed. Every day of this-thing-called-life moves us closer to our fullest potential: even if you miss the mark, you have learned a valuable lesson that, if applied properly, will move you closer to your destiny.

Don't despise the day of small beginnings.

Trust that today has a purpose. Trust that this year had a purpose. Trust that all of the things over which you've labored will ladder up to a larger purpose. Trust that if you're clear on what you're waiting—and you continue to wait patiently, joyfully, and actively—it will not be in vain.

All things work together for good, my friend.

So wait away.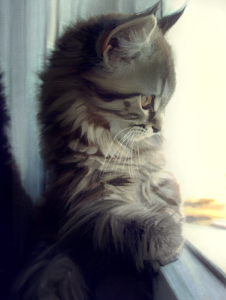 Couldn't resist the adorable kitty. Levity, yes?